The Dice DLC outfits are on steam!
What got him wrapped up like that? Read on:
When Dice was caught by the Shine City Police in the Sewage Facility he was forced to make his escape by dropping straight down into the pipes. Now, the Sewage Facility doesn't just contain simple waste water. Full of unspeakable toxins and experimental bacteria, Dice soon lost consciousness. Some time passed and in a stroke of luck, Latch detected his lifeless body on his Robo-Sub's sonar. While in Latch's care, Dice bandaged his own diseased skin and quickly fled into the darkness as if possessed by some primal instinct. He was spotted destroying his long time rival Doombox in a match not long after.
The alternate 'cursed' version of the Late Stage Illmatic is the Lethal Infection colorway: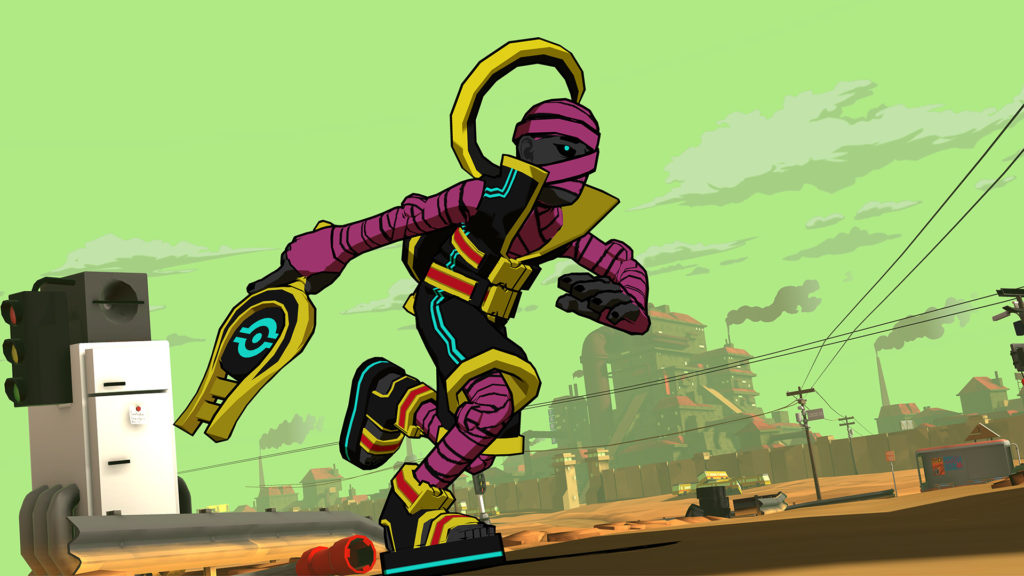 Tournaments
The signups for Michigan Masters are well underway and we will have some player profile interviews of participants to share!
But, MIMAS2020 is not the only local tournament that weekend. If you can't make it to Michigan, VOLAN in Knoxville is featuring Lethal League Blaze as well! It has both a singles and doubles bracket scheduled and we are chiming in with the Dice DLC as a prize for every winner. (one for the singles winner, two for the winning team)
WHERE?
1502 Cumberland Ave, Knoxville, TN 37916
UTK Student Union – Ballroom (map)
WHEN?
March 28th-29th 2020
Follow @utkesports to be notified about the exact schedule.
REGISTRATION
The venue itself is free!
Singles are $5
Doubles are $3
Sign up here and join their discord for more information
Native Linux!
And last but not least, the native Linux build finally arrives on the scene.