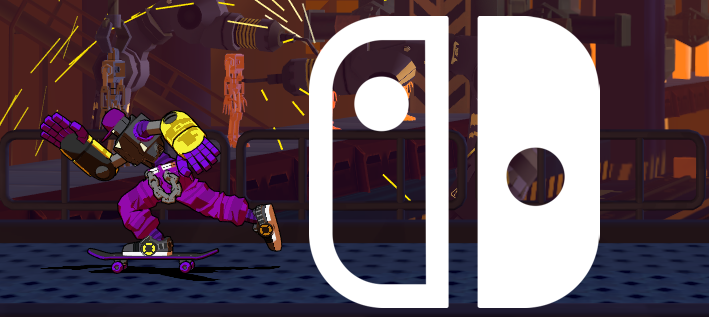 We have reworked all character models and stages, tweaked visuals and drove over the code with a bulldozer a couple of times to vastly improve performance on Nintendo Switch in both docked and handheld mode. A 1v1 matchmaking mode is added for the competitively minded among a myriad of other fixes. Here's the full list:
Improved performance
Added 1v1 online mode
Fixed certain un-unlockable outfits
Fixed memory leaks
Higher resolution for docked mode
Correct system language on first start
Character model fixes
Fixed unnecessary server logouts
Tokyo Game Show trip
Part of the team just returned from a trip to Japan. Showing Blaze at Tokyo Game Show and being there while the boxed version released in stores was a blast! Turns out that the Japanese fans are just as hyped up as the fans from everywhere else. The team got showered with gifts, hosted a tournament at the Dutch Embassy, did interviews and had an idol group play our game (peak Japanese right there). We even bought our own game too!
Physical releases are still pretty relevant in the land of the rising sun and Dion has never hidden the fact that he gets a lot of inspiration from Japanese creators. For these reasons it made sense to do a Japan-exclusive special edition for Switch and PS4. However, since the language can be switched ingame and they're both region free, you can still buy the box from abroad, get the goodies and play it as you would normally. It contains the game, a sticker, an artbooklet and a little Candyman keychain. I'd say it's a must for collectors.
The Shadow Surge
This other upcoming uptown update will bring along the optimizations from the Nintendo Switch patch WITH of course the boyest of boys, Dust & Ashes. They will, like the rest of the cast, have alternate outfits to unlock and we're happy to tease one of them today!