Hellooo Mama
The Shadow Surge Update is live! Once you boot up that sweet LLB, the new character Dust & Ashes is unlocked straight away! But before you do, listen up for the latest in Shine City.
Dust & Ashes
Sentenced to death and hanged. In his final moment he was hit by lightning. The word 'Dust' echoed in his mind as he was thrown into a state of limbo between life and death. His shadow was split from his body and turned into an entity called Ashes. Dust carries with him a watch that stopped on the exact time of his execution.
Dust has some spicy angles, an asynchronous special using Ashes and a gameplay mechanic that allows him to float around the stage. Try holding his taunt for some slick stylo.
Special DLC outfit
We're bringing the big guns with the first special DLC outfits 'Master of the Mountain' and 'Master of the Plains' for Dust & Ashes.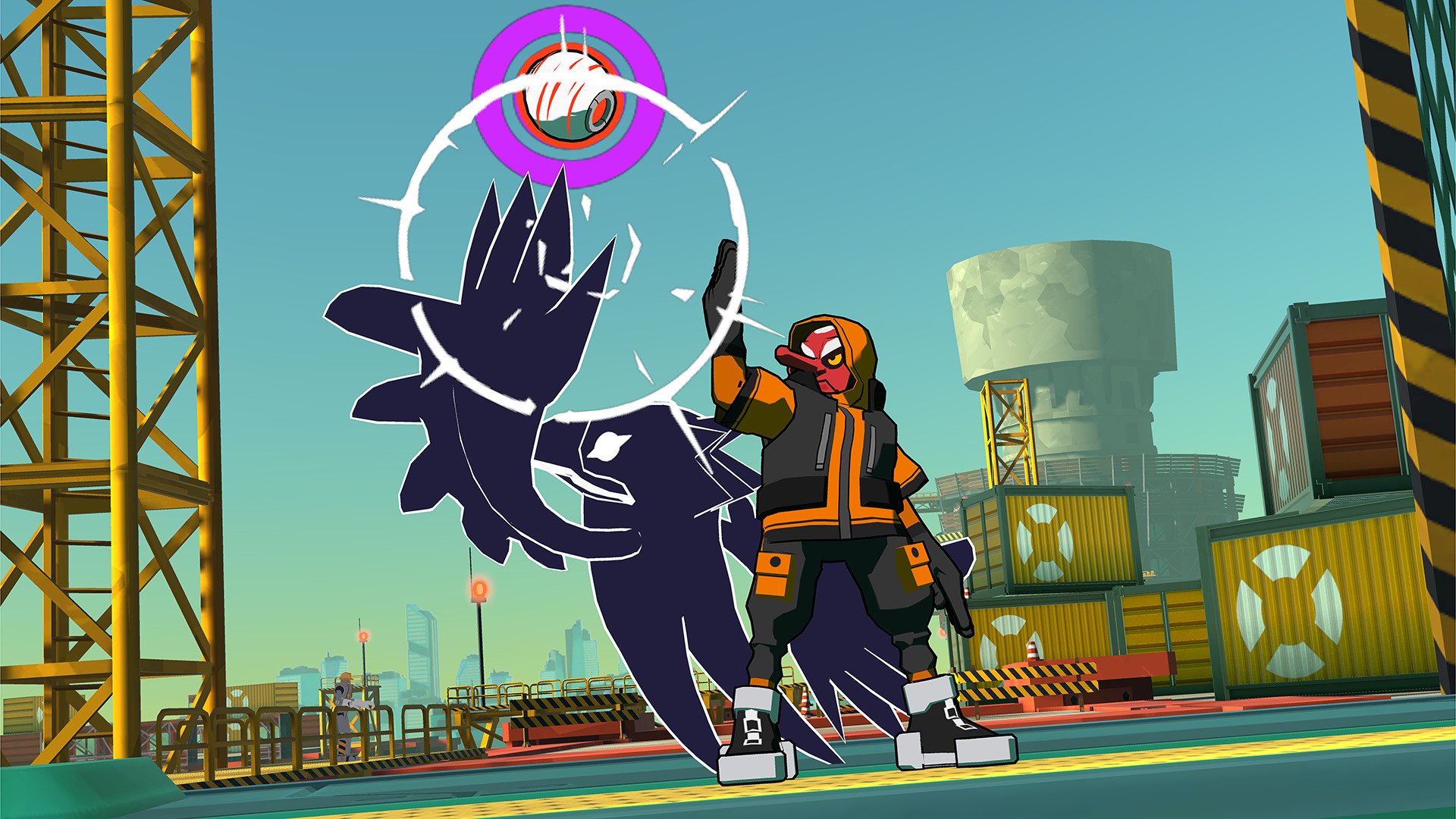 For DLC we want to do our best to create dope looks that are not out of place in the LL world, instead of your usual popular youtuber skin. If you agree and want to see more, consider dropping a dime or two to support the cause. A big thanks for playing either way!
DLContents
The Master of the Mountain colorway. An orange-black mountaineering inspired look with the classic red mask.
The Master of the Plains colorway. An off white desert nomad inspired look with a black mask.
A special bird-of-legend version of Ashes for both colorways
Now, on to the full changelist:
The Changelist
Main dish
Added Dust & Ashes – straight unlocked and ready to go!
Added unlockable outfits 'Secret King – Iron Grip' and 'Anonymous Emperor' for Dust & Ashes
Added DLC outfits 'Master of the Mountain' and 'Master of the Plains' for Dust & Ashes
Gameplay
Started a new Ranked season with faster ranking
Added in-air turning by holding up
Added smashing from the ground if you jump on the same frame + double jump at the first frame of smashing
Added a new angle to Latch's special, down-forward to get a shallow direction
Allowed special buffering when hitting the ball at the very first frame of neutral/smash/spike by using the usual grab input
Various
Big performance optimizations in the stage backgrounds
Made certain outfits a bit cheaper
You can now scroll through outfits with your mousewheel in the lobby
The arcade victory picture has been updated!
Fixes
Fixed Switch's flip not activating when holding down but not crouching
Fixed spooky grab deny after successful counter
Fixed Candyman not getting hit on a re-candy parry counter
Disallowed parry after a grab is countered (but not in Teams or Strikers modes)
Toxic's graffiti doesn't clash on the same frame with others anymore (advantage to Toxic)
Jet and Doombox are no longer swapped when backing out of their showcase without a mouse
Scoring against yourself in Lethal Volley is now reflected on the summary screen
You can now configure a fourth controller in input options
Powerups no longer move the camera out of retro stage bounds
Player names no longer parse markup
Smash Out 2019
Lethal League Blaze is a side tournament at the charity fighting game event Smash Out on November 16 in St. Louis. And we are donating $5 for every participant!
Jump in at: https://smash.gg/so2019