The DLC outfit Stereo Overdrive Arachnida for Sonata is up on steam. But that's not all. The Doombox Gigahertz Visualizer is now available separately as well. And you can get both these music powered outfits in a bundle together with the soundtrack.
During a hefty Lethal League Match between Doombox and Sonata, Doombox suddenly transformed back into his Boombox form and spit out an indescribable entity. Sonata was taken aback at the way it crept towards her when it suddenly leaped at her. Sonata's vision faded and her mind spiralled out of consciousness… When she came to, she could feel the beat of her boomhammer flow through her veins. This is not bad at all…
The alternate version of the Stereo Overdrive Arachnida outfit is the Midnight Tinnitus: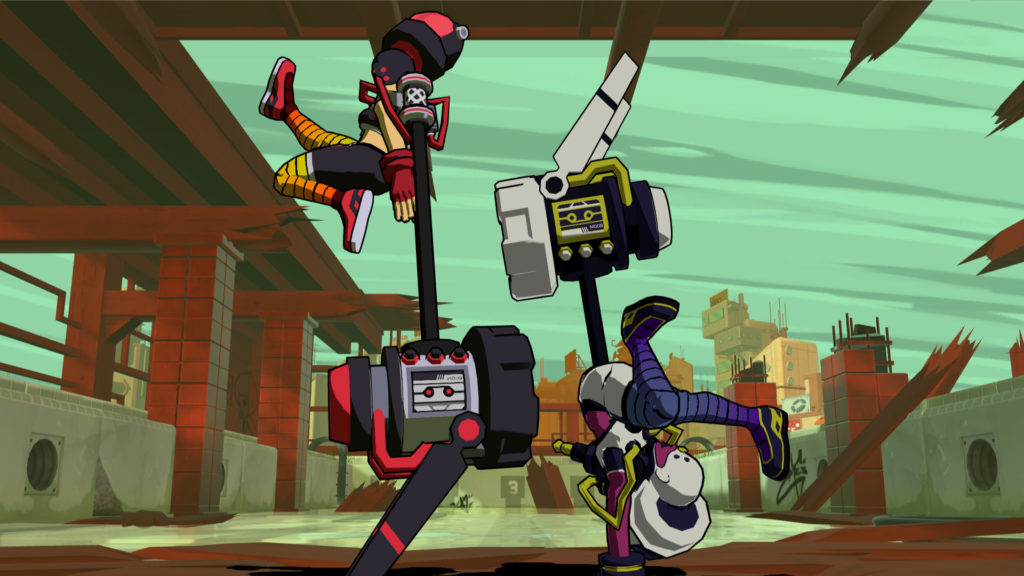 BRC Fanart
Onto Bomb Rush Cyberfunk! We've been quite blown away by the amount of fanart already out there and even more so by how quickly it's being made.
@TR_Dion: I swear they are sitting with pen and paper ready for when the 'Dion tweets a character' siren starts sounding
Here are some of our favourites, keep 'em coming!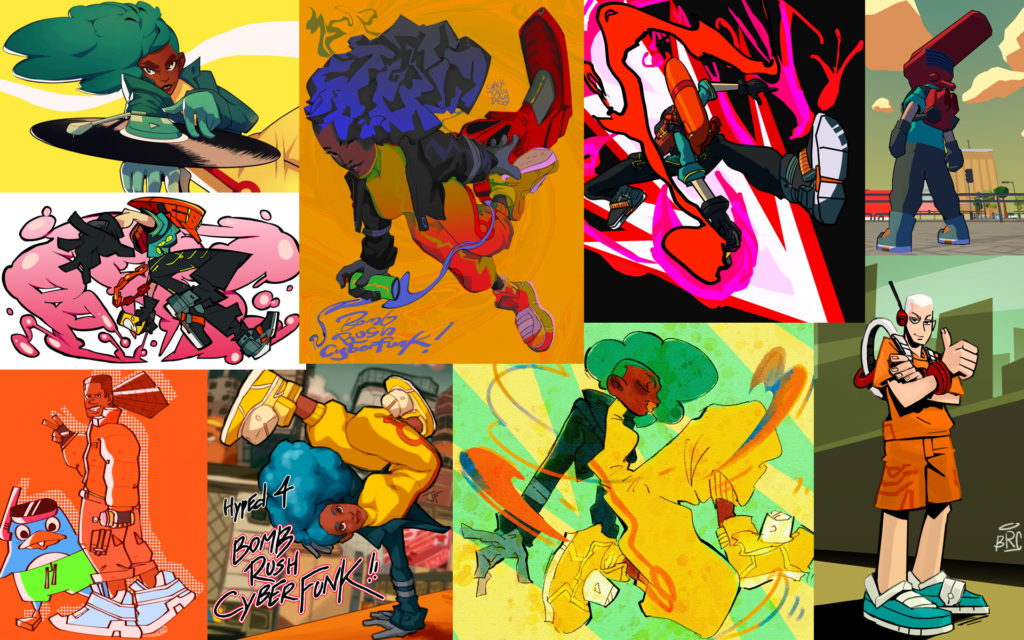 Bomb Rush Cyberfunk progress
With more content leaks seeping through from the team, we've got some of our own work to share too!
First up: A raw, unedited Dutch interview with Dion … and you are NOT allowed to use google translate on it(?!). Proceed at your own risk.
Next is a preview of what the flip phone for navigation and messaging looks like:
And last but not least: A new environment, billboard and penguin illustrations and a new character!